We empower our clients by partnering with them to achieve their vision and provide support through business advice and accounting services.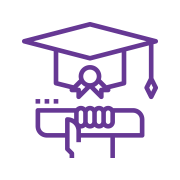 Qualified
We have 30+ years' experience in the chartered accounting industry and corporate finance. This combination is powerful because that means we can offer a holistic solution to help your business grow. We are Chartered Accountants. Find out why this brand is important!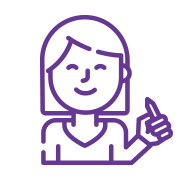 Friendly
Our company culture is one that is friendly, approachable, and fun. We have a sense of humour! We also love to help. Your success is our success.
Caring
We are always on the alert for ways to improve your business. We think outside the box. If we know of anyone who can assist you with your other business needs we are happy to share our connections and knowledge. No charge! We will be your most ardent cheerleader.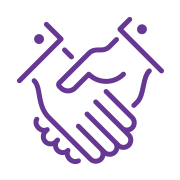 Trusted Advisor
We are looking to build long-term, effective relationships with our clients. This is why we will put your interests first, not our own. We will listen to you before offering advice. We are genuinely passionate about your success.
Core Values
A

wesome


C

an Do


H

ardworking


I

ntegrity


E

xcellence


V

isionary


E

xtra Mile
Core Purpose
Empowering businesses to succeed by:
1 Proactive Advice and On-going Support
2 Coaching and Mentoring
3 Providing timely and accurate reports for good decision making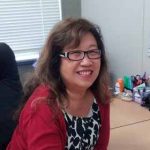 Aimee
Director
I started Achieve Chartered Accountants in year 2009 after working for 30+ years in the accounting industry. I also have experience in the corporate world as a Chief Financial Officer. I am committed to my vision for my business, which is to help small and medium businesses grow into bigger businesses. We are not your traditional accounting firm. To us you are not just a number, and we are not a factory churning out accounts and tax returns. Instead of focusing on pure compliance, we are able to offer businesses all the tools that will empower them to succeed.
My interest includes property, dancing, and helping my community.
Language: English, Malay and Cantonese.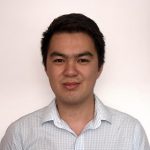 Elwin
Accountant
Elwin came to be a part of the team towards the end of July 2014, and has proven to be a very diligent and valuable team player. He holds a Bachelor of Commerce, majoring in Accounting and Information Systems.
This bright young man brings a keen eye for IT systems in accounting that helps us do our job better. During his free time, Elwin enjoys badminton, going for hikes, and reading.
Language: English and Cantonese.

Shya
Accounts & Admin Assistant
Shya came on board in December 2018 and she brings a nice balance to the team with her gentle and soft-spoken voice. She is passionate about bringing order to chaos and helping our clients understand the numbers. She is a qualified accountant from Sri Lanka and she has just completed a Diploma in Project Management. Armed with these skills and her can-do attitude, she is bound to knock us into shape in no time.
Her interest includes swimming, hiking and hanging out with friends.
Languages: English and Sinhalese